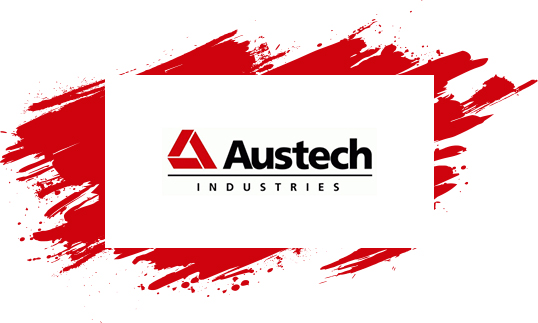 Description:
First established in 1987, the Australian-owned firm, Austech Industries, is now one of the leading suppliers and manufacturers of automotive & industrial tools, powered equipment and compressors in both Australia and New Zealand. From their head office in Queensland, they also sell products by world renowned brands such as SP Air, SP Hand Tools, Scorpion and SRT Air to complete their catalogues and build up their reputation as one of the leading tool suppliers in cities from Perth to Sydney to Auckland.
The Development of World Class Goods
The various designers and manufacturers now associated with Austech have been chosen because of their willingness to work hard and consistently improve the performance of their products. With regards to the brand's range of automotive gear, development is often done in coordination with some of the region's top racing teams. These professionals assist in the design and testing of each new piece of equipment. The most successful prototypes will then get incorporated into the retail items sold, ensuring those who choose to purchase from Austech will gain superior, cutting-edge performance regardless of the industry.
Acquiring the Complete Austech Range
From automotive to trade, the power tools and components manufactured and retailed by Austech cater to a variety of different technical requirements. The brand is sold throughout Australia and New Zealand at reputable agents and resellers such as United Tools. This makes sure the high levels of quality and reliability you have come to expect are maintained from the factory all the way to the outlet. If you would like to find out more about this world class brand, you can locate your closest retailer by simply entering in your postcode above. We will then direct you to a nearby stockist where you can browse the complete range of Austech tools and equipment.