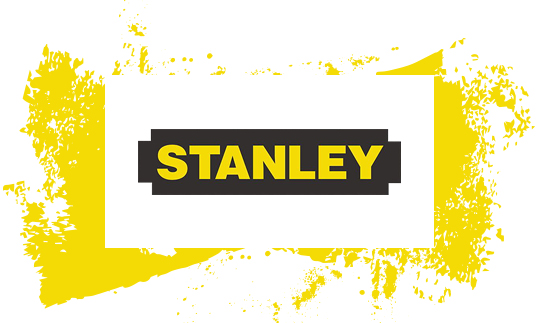 Founded in 1843 and headquartered in New Britain, Connecticut, Stanley Black & Decker, Inc. is a renowned manufacturing company specialising in trade tools and hardware, along with locks and other security products.
Formerly known as Stanley Works, its current name is the result of its 2010 merger with the Black & Decker Corporation. It is one of the better known tool and hardware brands in the Hardware & Home Improvement Group which was acquired by Spectrum Brands Holdings, Inc. in 2012.
The Stanley product range is immense and forever expanding with their consistent flow of exciting new releases aimed at trade professionals, but also designed for use by non-professional users like DIY aficionados and home handymen.
With the longstanding emphasis the company has placed on performance, durability and ease of use, their innovative and dependable products are well-known as an excellent choice for both professional and non-professional users.
The industrial and trade products Stanley has to offer industrial, trade and non-professional users include a wide range of knives and blades, screwdrivers and saws, measuring, levelling and layout tools, chisels, planes and sanders, pliers, snips and clamps, automotive, mechanical and industrial tools, tool storage solutions, corded and cordless power tools, fastening products and illumination solutions. They also offer an outstanding range of lithium-ion batteries.
United Tools is a proud supplier of Stanley products in Australia. Each of our 60 stores Australia wide has an extensive selection of their products in stock at prices that are the result of us flexing our national buying power and passing the savings onto our valued customers.
To find out more about the Stanley products your local United Tools specialist store currently has in stock, visit their website and click on the product links for further information. With United Tools and Stanley, you're in safe hands.