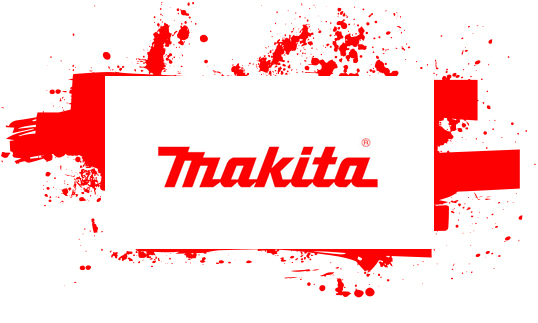 Description:
With a history spanning back to 1915, Makita Corporation is one of the world's oldest manufacturers of power tools and accessories. From its headquarters in Japan, the company produces and sells its products across the globe. Its brand is known for quality, performance and durability, and is used by professional tradesmen and DIY enthusiasts for projects of all types. In Australia, a fully-formed subsidiary was formed in 1981 with present branches in Sydney, Perth and Hobart plus a wide network of distributers in locations all over the country.
Products You Can Trust
The company's range of equipment spans almost all areas in the building and manufacturing trades. This includes drills, planers, saws, sanders, nailers, hammers, grinders, heat guns and multi-tools. Their catalogues also include a wide number of gardening tools such as lawnmowers, backpack sprayers, hedge trimmers, water pumps, chainsaws, high pressure washers and hole borers. They also offer a range of accessories for sale including tool belts, blades, nozzles, dust bags, grinding discs and drill bits.
Superior Gear for You
This world class brand can be ordered from resellers such as United Tools located across Australia. We have been chosen because of our eye for quality and our commitment to stock only the best tools and accessories. If you wish to find a supplier near you, please enter your postcode in the form above. In this way, you can purchase some top quality gear and increase your personal tool collection. By choosing this excellent brand, you are making a smart choice. Not only will you benefit from the high performance, intuitive interface, and durable construction of these first-rate tools but you can also take advantage of the company's extensive service network as well. It is easy to see how this brand has become so popular all over the world.