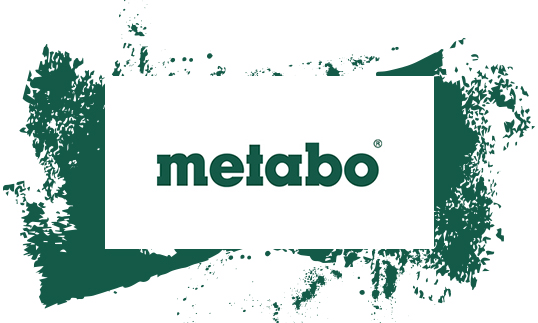 Description:
Headquartered in Nürtingen, Germany, Metabo is a leading manufacturer of premium quality power tools for all users, from tradesmen and industry professionals to the budding DIY aficionado.
Founded in the 1920s by Albrecht Schnizler and Julius Closs, and later joined by Walter Rauch, with its name derived from a hand drill, Metabo offers those who insist on trade and related products of the highest quality a wide range of first-class power tools.
The Metabo Range
The Metabo range of power tools is extensive and is forever expanding to include new products, all of which are designed and produced to exceptionally high standards and aimed at trade professionals.
United Tool's Metabo range includes angle grinders, belt sanders, impact and rotary hammer drills, planers, polishers, router motors, shears, and many more professional products. We also have an excellent selection of 2, 4, and 5 piece kits to suit the budgets of all users, from the trade professional to the budding amateur, with all our Metabo products economically priced and covered by competitive warranties.
Metabo and United Tools
United Tools is an official supplier of Metabo tools with an extensive range of their premium quality power tools showcased in our online catalogues that empower you to purchase quality products on the go and from anywhere in Australia. With Metabo and United Tools, your one stop shop for all industrial and trade related products, you know you are in safe hands.
Where to Buy
Check out our extensive online catalogue of Metabo products or visit us at one of our 60 locally owned and operated stores around Australia where you'll benefit from expert advice, personalised service, and our national purchasing power that enables us to pass great savings onto our customers. For product descriptions, additional information and specifications, click on the product links below.