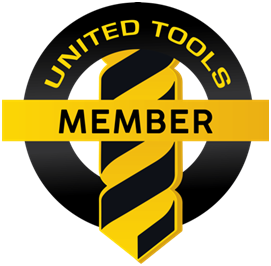 Over the years The United Tools Group have tried to find a way to stand out to our consumer shopping with their local independently owned and operated tool stores. Due to the large number of group members under our umbrella and the many variations in store names and branding we needed to find a way to identify ourselves with each of you.
Featured here is our official United Tools Group member badge, we aspire to tell the story of local service within thecommunity by boosting local consumer spending and strengthening the local culture.
Our mission is to fight those heavy corporate tool franchises to keep the money in our local areas, we do this by ensuring the money spent in-store with our members doesn't head overseas or interstate. When you shop with a United Tools Group member the money spent in-store stays within that local community, your money is re-incorporated into your hometown supporting that "Shop Local" initiative by supporting those local mum and dad businesses.
As a group we pride ourselves in being socially responsible, we advocate for bringing jobs to the local community and supporting local businesses by working together on things like sale days. During these events, we tend to lean on local radio, television and surrounding small businessesto help bring the community together.
With sites across Australia, there is a greater buying power making it easier for our group members to offer you the best prices and the very best deals. Don't fret, if you see a lower price elsewhere, our wonderful group members will work to get you the best deal in-store and send you on your way. Can we compete? The answer is yes! Head into your local United Tools Group member store today where you can shop their extensive range of power tools, hand tools, accessories and much more!