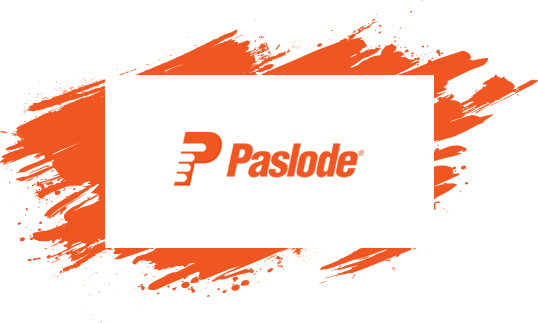 Founded in 1935, Paslode is an acronym for PAcking Shipping LOading DEvices. Acquired by ITW (Illinois Tool Works) in 1986, it is recognised internationally for the trademark orange and black colour scheme on all the tools and accessories in its extensive product catalogue. These premium tools and accessories are primarily sold in Europe, though are well-respected and in demand around the world, including Australia.
Industry innovation and modernisation are considered hallmarks of this renowned designer and manufacturer of tools intended for the construction and building maintenance markets. After creating the first stapling hammer in 1940, Paslode delivered the world's first pneumatic nailer in 1959, and the pulse range of gas actuated nailing systems, commonly known as nail guns, in 1986.
The company continues to focus heavily on product research and development and hasn't relented on its promise to constantly deliver ground-breaking technologies. These include Impulse, CladFast, dekFast, and TetraGrip.
United Tools is a proud supplier of Paslode products and with more than 60 stores located Australia wide that have given us big group buying power, we are able to access excellent deals on a wide range of Paslode products and pass the savings onto our valued customer base. We can even help you to select the right Paslode product for your specific needs, whether you're an experienced tradesperson or a novice DIY enthusiast.
If you don't have time to visit your nearest United Tools retailer and would like to order Paslode products online, use our 'Store Locator' feature to find your nearest retailer, click on their website and view the wide and varied range of Paslode products they have in stock. With our network of logistics experts, we deliver to any address throughout Australia and will always strive to get your order to you as quickly and affordably as possible.